Ripple price exhibits tremendous fall
The traders are hoping for the coin to recover in a month's time
Ripple's price was trading at the lower level from the past 30-days. The coin touched a recent low at $0.207 which was also marked as the 52-week low. Traders eagerly await the improvement in the XRP price. They are expecting that the currency would climb again in a month.
The coin was struggling from the last couple of months and battle still seems to hang. As per the price movement of the past few weeks, we are anticipating that the growth in Ripple might take a longer time than expected.
Ripple Price Prediction
Ripple started the month at $0.2972. The coin kept hovering around the same level for quite some time. Later, the price escalated to $0.31139 from $0.29518 by 3.45%. Further, the XRP price slipped to $0.27518 by 11.63%. The downtrend remained intact and touched $0.22692 by 17.63%. The price kept falling and touched $0.20959 by 1.90%. Recently, there was an escalation in the price of Ripple. The coin touched $0.22691. The XRP coin recorded an overall regression of 23.43% during the month-long movement.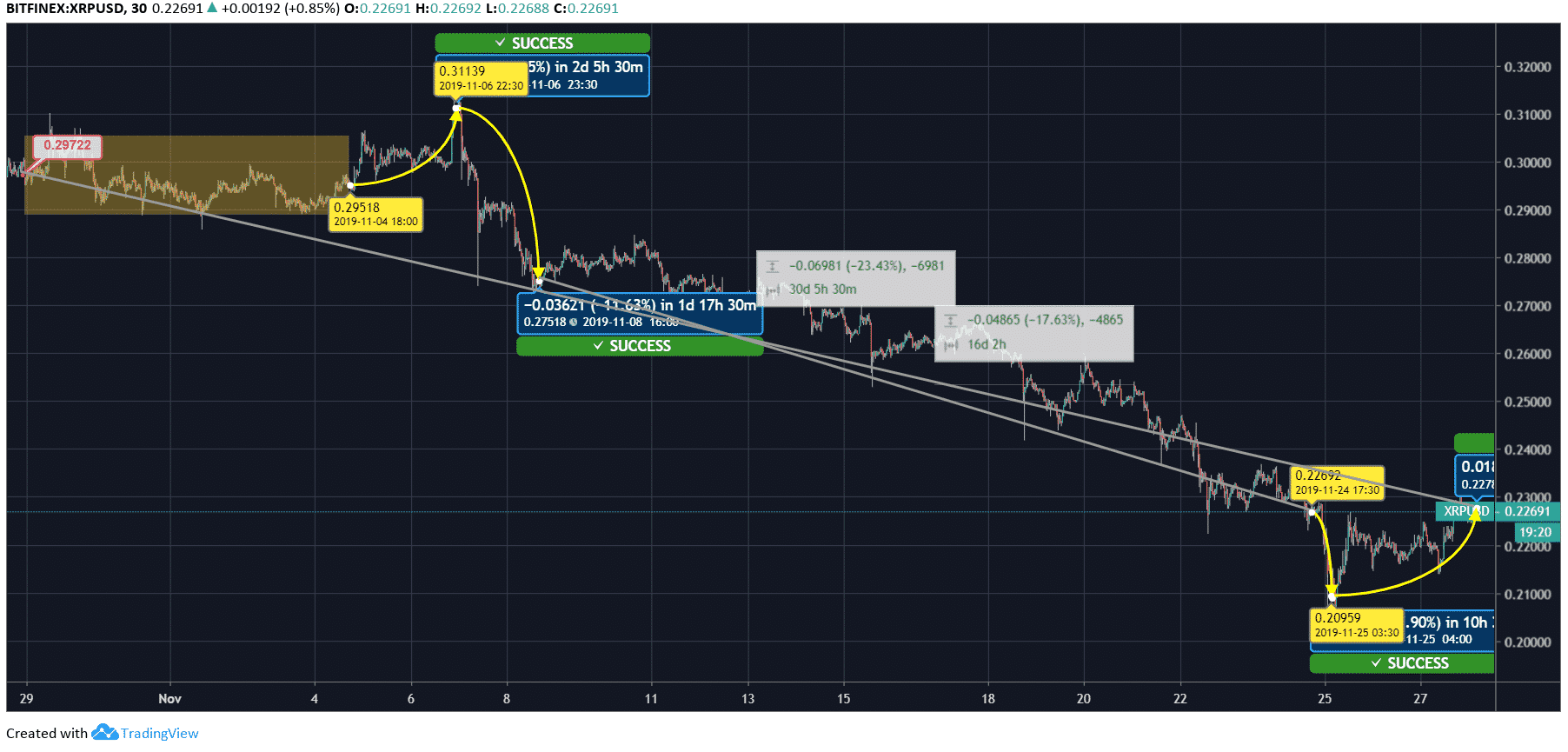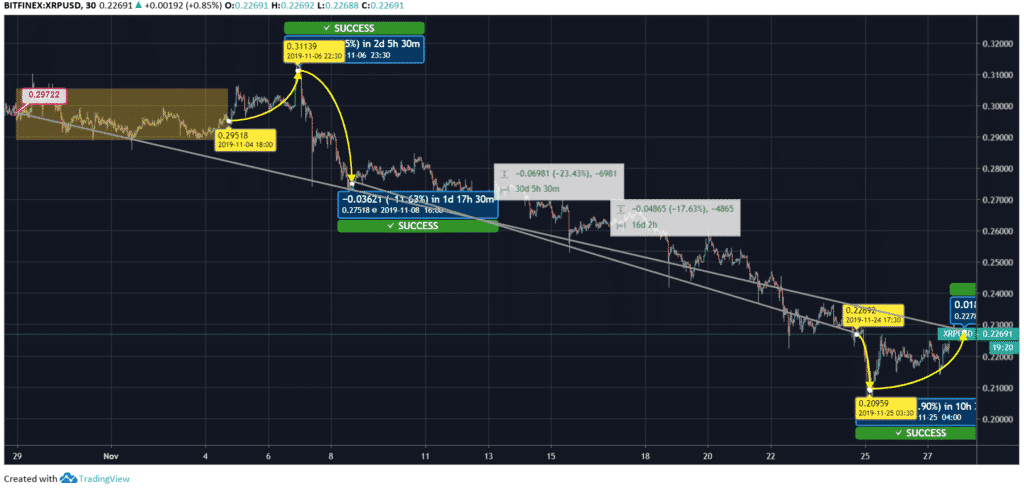 Ripple price is recently battling with the bear. The improvement in the coin is speculated to postpone. The short-term investment isn't strongly recommended. However, the traders can take a chance to dig-in for long-term investment.
| | | | |
| --- | --- | --- | --- |
| Resistance Level | Price | Support Level | Price |
| R1 | $0.23032 | S1 | $0.218021 |
| R2 | $0.235558 | S2 | $0.21096 |
| R3 | $0.242619 | S3 | $0.205722 |
As per the above-given levels, the price seems to be moving towards the immediate resistance level at $0.23032. The same might get violated in the coming hours.