Ripple loses 7.83% to reach 0.2505 USD
XRP coin is likely to continue its struggle for some more days
Ripple has lost enormous value over the last seven days. The three major price variations in the range between 0.2718 USD and 0.2430 USD has made XRP coin to lose 7.83% over this week.
Ripple Price Prediction:
XRP coin was being traded at 0.2718 USD on November 14, and over the next 14 hours and 30 minutes, it decreased by 7.36% and got to 0.2518 USD. It was followed by a 5.62% hike that added 0.0142 USD to the value and pushed Ripple price to 0.2659 USD by 18:35 UTC, November 17.  On same day, XRP price started weakening again, and this time by November 19, it reached the lowest point of the week at 0.2430 USD. The last variation happened between 11:50 UTC and 01:30 UTC today. In these 13 hours and 45 minutes, the currency got a hike of 3.70% and reached 0.2521 USD.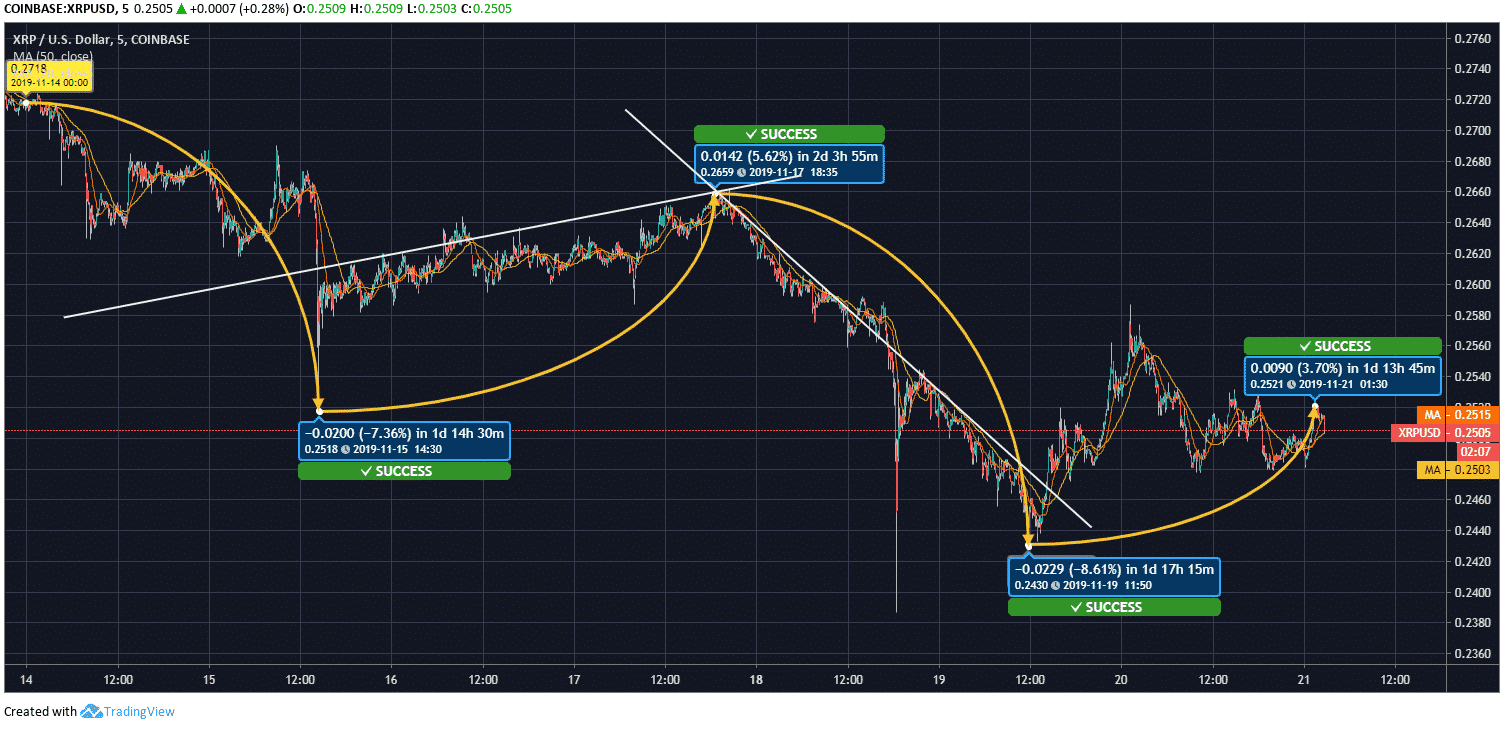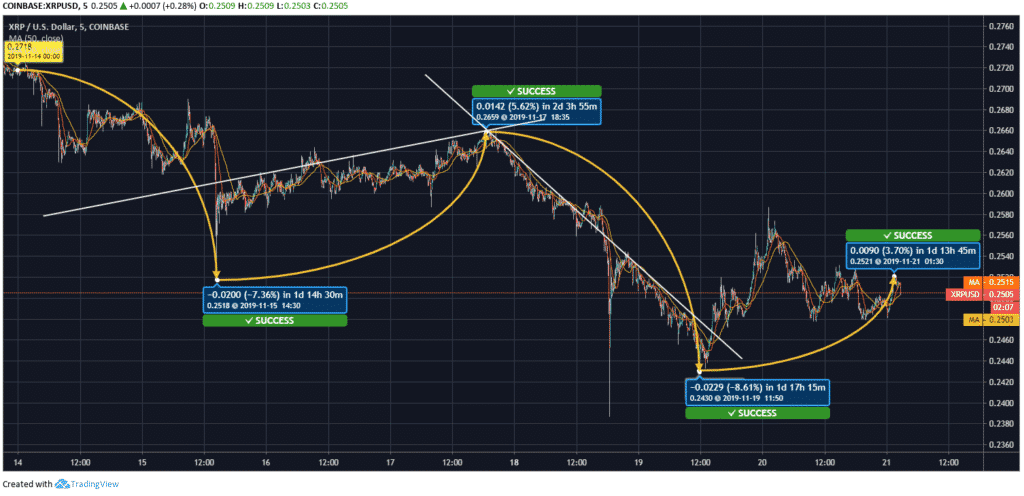 Ripple's market cap on 14th November was 11.707 billion USD, and in the last seven days, it has been increased to 10.967 billion USD. Volatility on the market cap front as well can be seen in these seven days. XRP coin's 20 days average stands at 0.2515 USD, and it's 50 days average is now at 0.2503 USD.
Resistance and Support Levels
R1- $0.256891667, R2- $0.262419333 , R3- $0.265699667
S1- $0.248083667, S2- $0.244803333, S3- $0.239275667