Ripple price has been one of the few exceptions in the ongoing bearish crypto market volatility and has held its price in the upper range for the most part of this phase except last week. During the past seven days, the sentiment continued to be bearish and hence, the XRP coin was trading in a lower range most part of the week. In the latter part of the week, the price of Ripple slid under strong bear pressure. The price has been trading in the range between $0.20 – $0.26.
Ripple Price Prediction:
XRP price tried to recover upwards over the past week though the price went below the baseline during the last two days. Ripple's price was trading at $0.2563 on November 20. It went down to $0.2484 on November 20. The price of XRP coin recovered on the next day at $0.25227, showing an upward momentum of 1.46%. With the volatility continuing, the coin slid down to $0.2217 on November 22; the downward movement was to the extent of 12%. XRP coin showed a good recovery after this, and the price shot up to $0.2343 on November 23 with a 5.65% hike. With the bear pressure becoming difficult to handle the currency went on a continual downswing at $0.2048 on November 25. The current day's price is at $0.2068.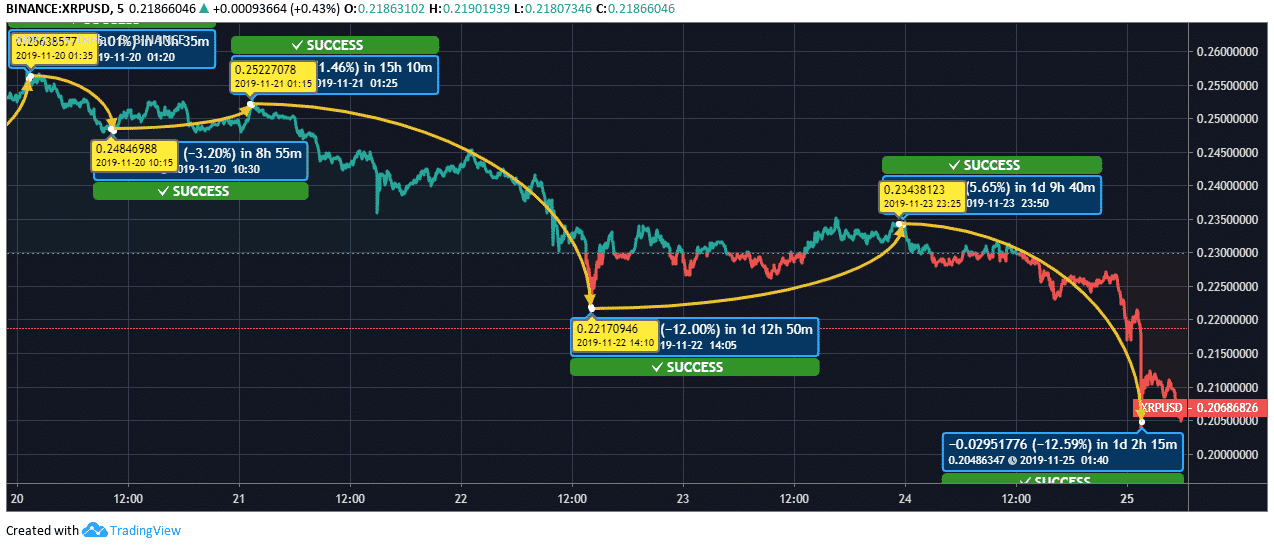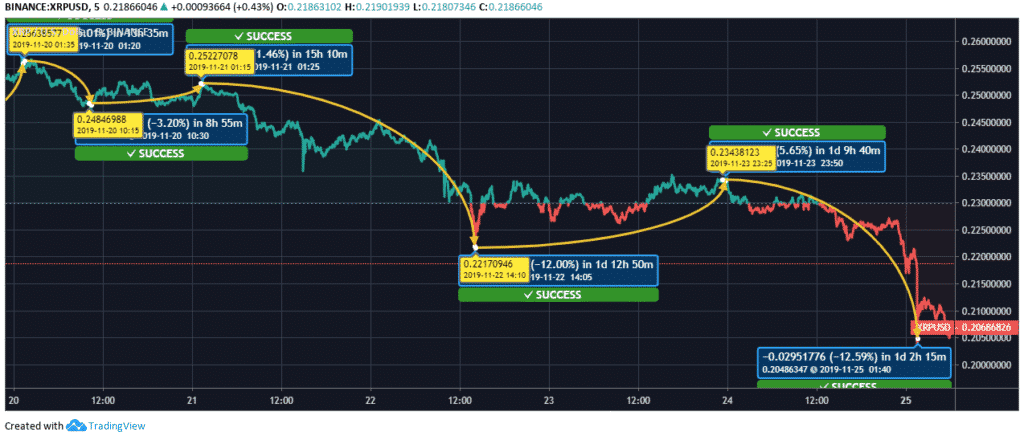 As per the past trend and historical data, experts feel that the capability of the XRP coin will help it withstand this temporary bearish sentiment in the crypto market. Investors should keep holding on their investments till the crypto market shows some more stability.